YES!! You are at the right place.
PENTED
APP
Check out the app for the whole REVISION.
Download APP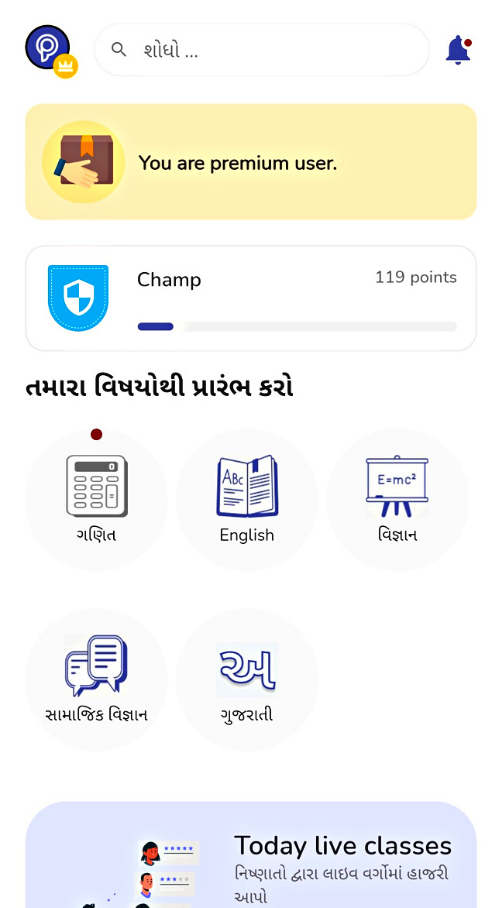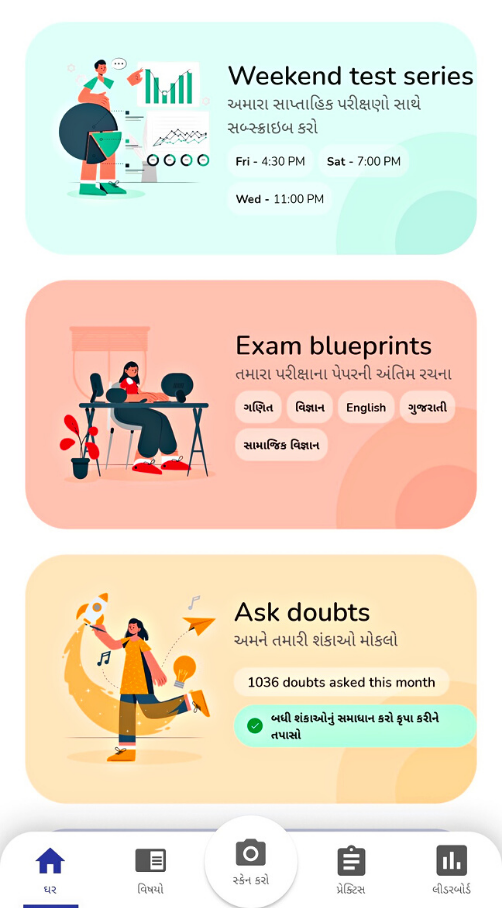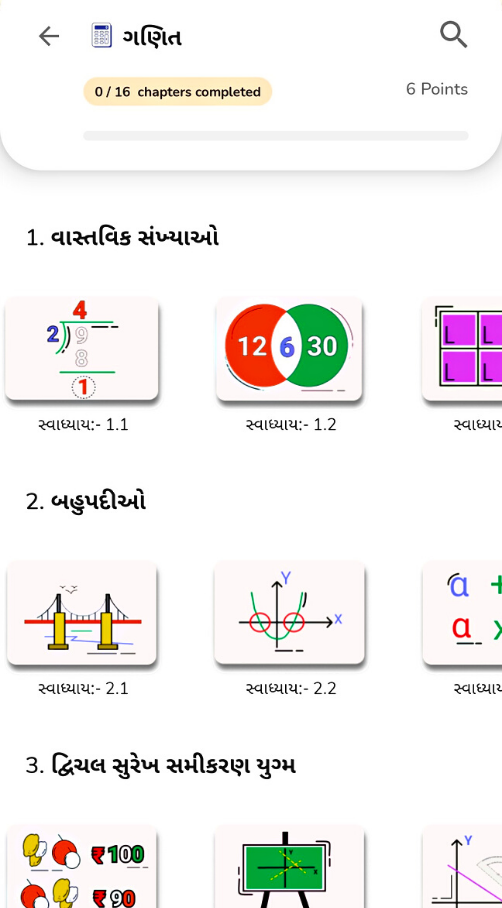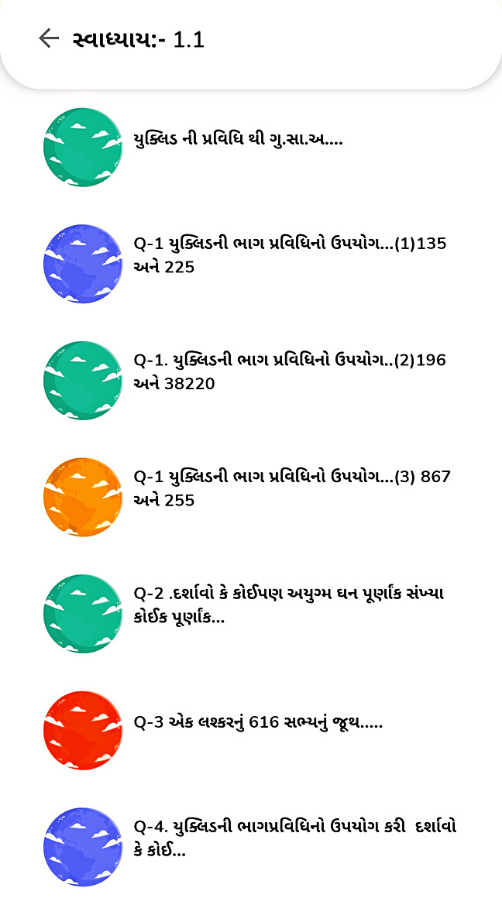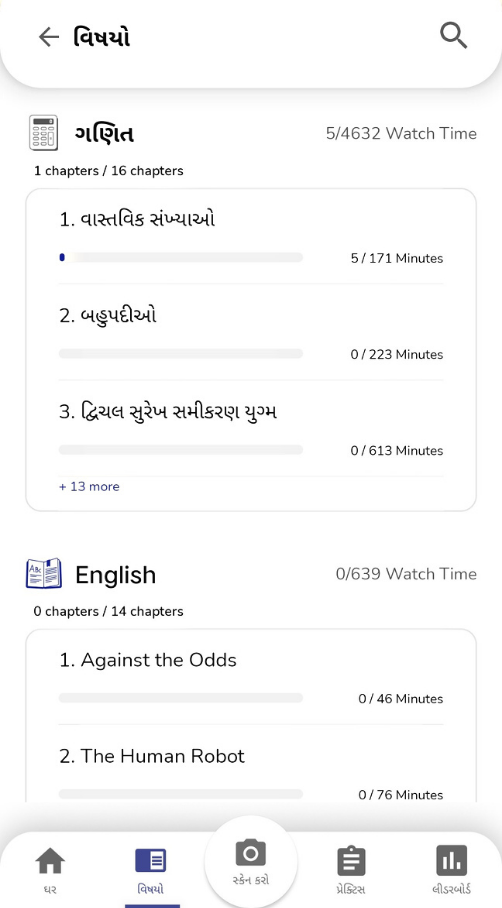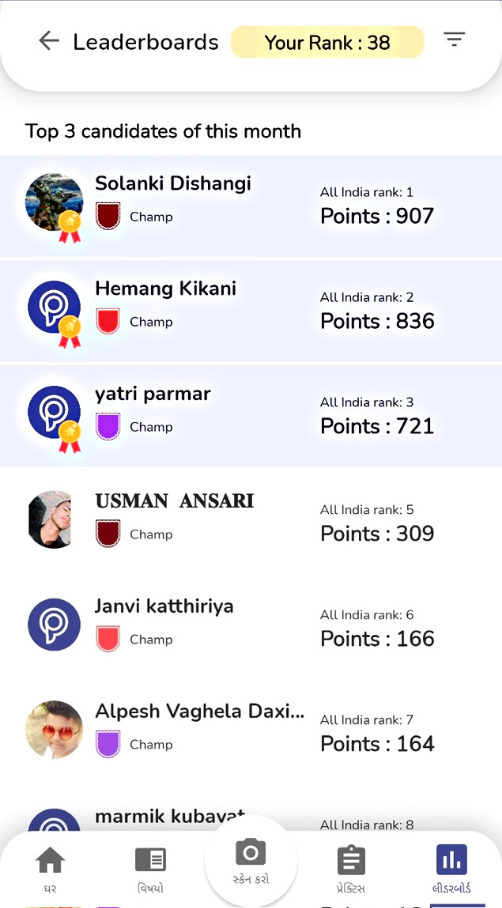 As PENTED, we are team of experts of all subjects of Std 6 to 10 for Gujarati medium students.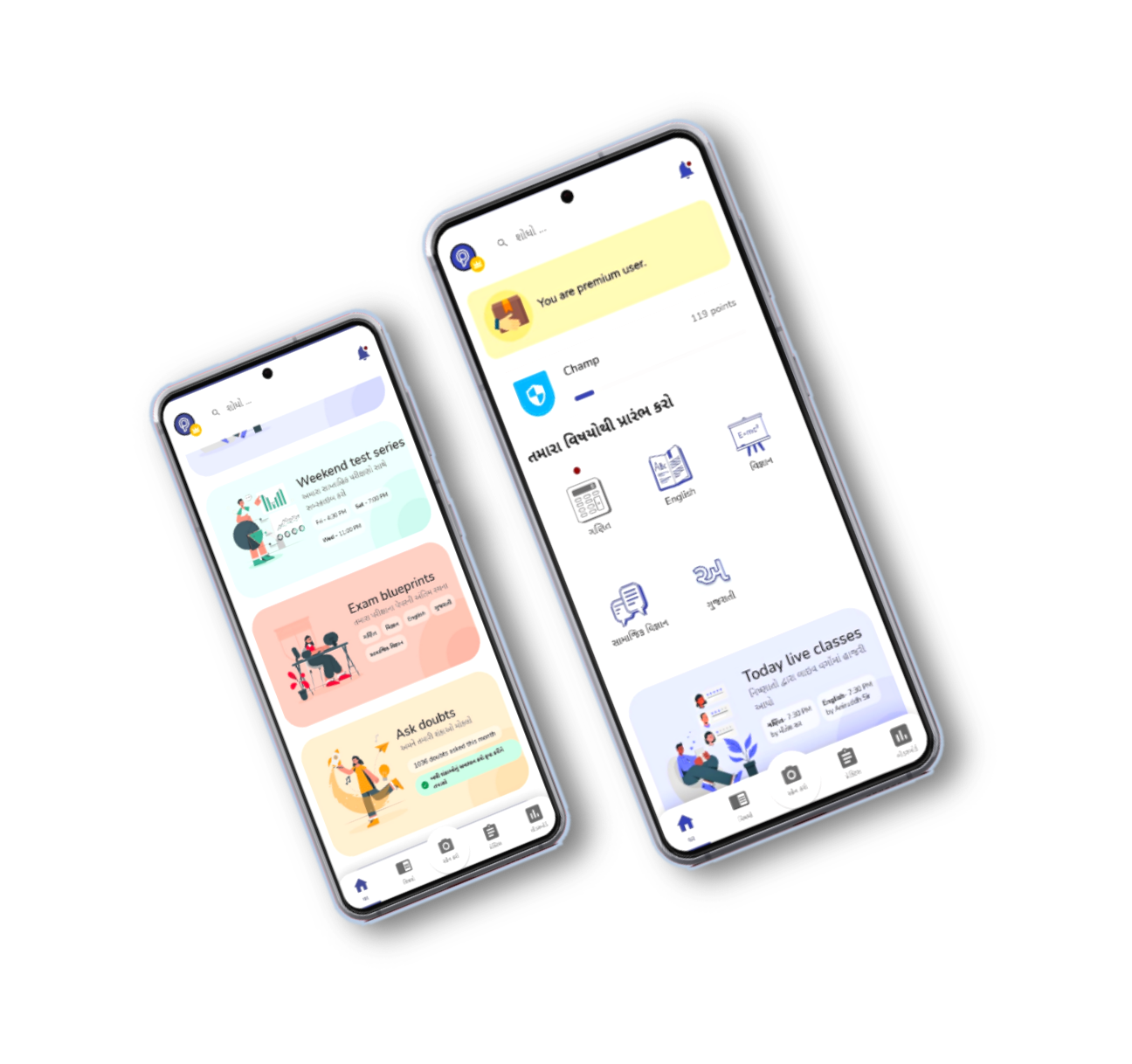 About Pented
Due to this COVID-19, education for children was stressful for parents especially of gujarati medium students. In this pandemic and lack of online education resources, we saw a vision of smooth and painless learning for the students of Gujarat and consequently developed an online application "PENTED" - the learning app with aim to outreach every student from the mega to the remotest parts of villages.
We, as a PENTED Team, provide online education in an interesting and innovative way of learning with our experts all over the state.
Initially we had std.10th Maths Subject and we are elated to share that in last year over 32000 students of std.10th studied with us and got great results, which reflects on the review and satisfaction of students and parents on playstore's review.
From getting inspired with the feedback and satisfaction of students and parents, we have launched all the subjects of std. 6 to 10 in Gujarati Medium.
---
---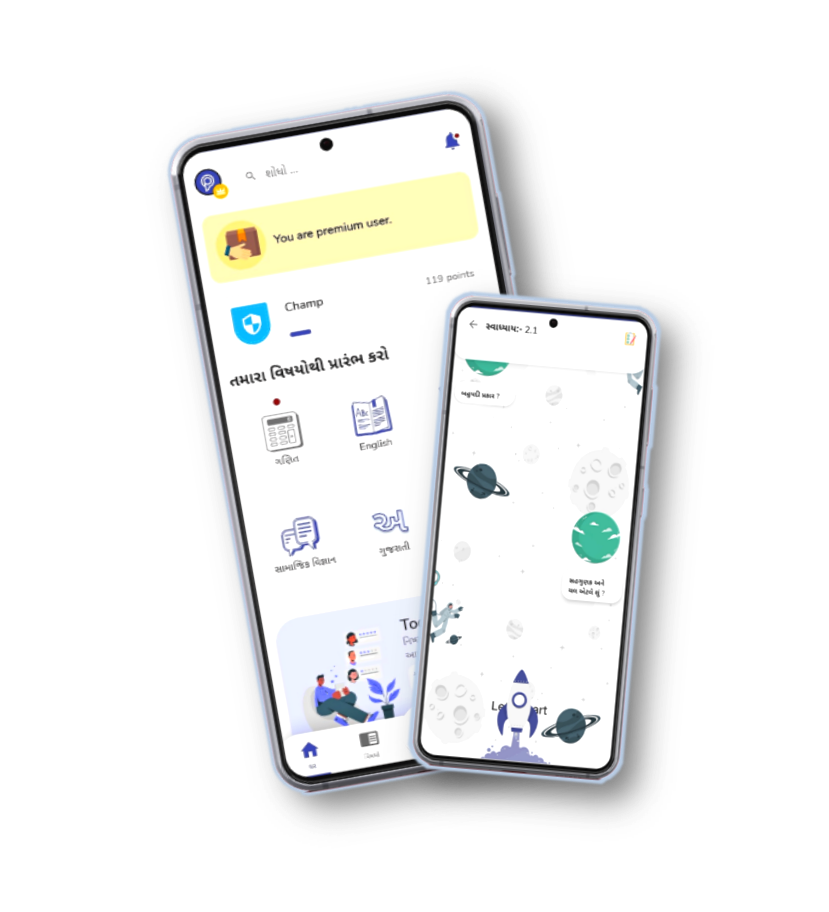 ALL SUBJECTS
Initially we had only the Maths subject of standard 10th and now we have all the subjects from standard 6 to 10 including Maths, Science, Social Science, Gujarati and English.
GAMIFICATION WITH POINTS
The motto of this feature is to keep students interested and engaging with learning by providing points on the basis of learning and completing tasks.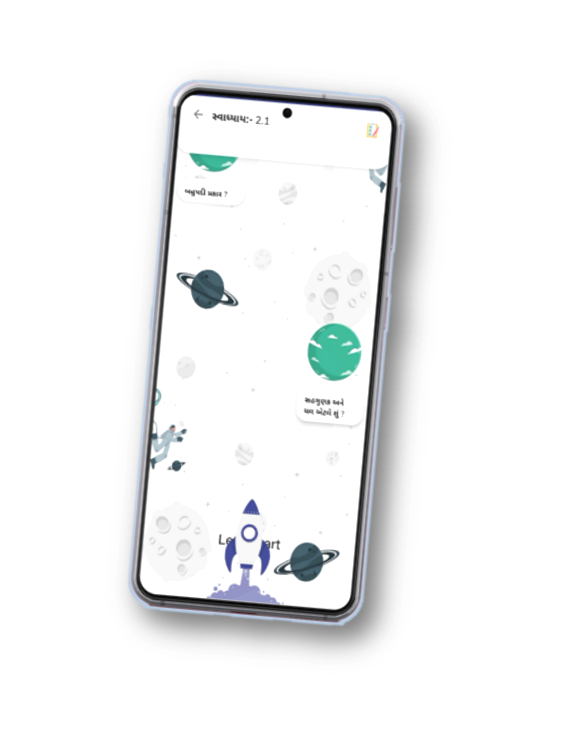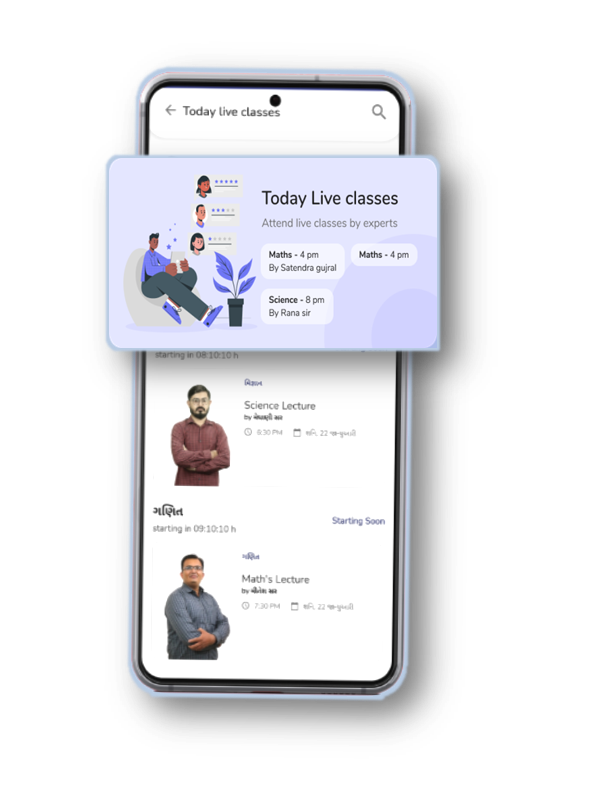 LIVE LECTURES
Lectures on concepts, imp question, doubts, solutions, will be streamed live for free from monday to saturday which will help the students for 2 way communication and will enhance understanding.
IMP QUESTIONS VIDEOS
Important questions videos will be provided daily and our faculties will monitor that students solve them thoroughly. Also imp questions will be discussed in live lectures.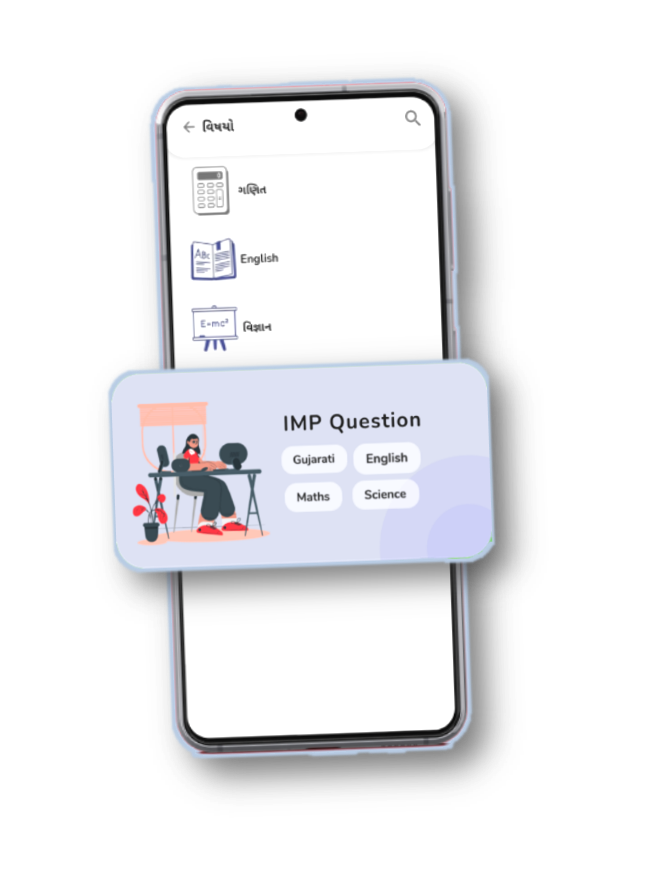 DOUBT SOLUTION
Subscriber will be able to contact our faculties directly for their doubts and timing will be alloted for personal doubt solving through online call.
DIGITAL PENTED MATERIAL
Our material will be provided in HARD COPY along with online subscription. Students will have to scan the barcode given in individual sum to watch the video.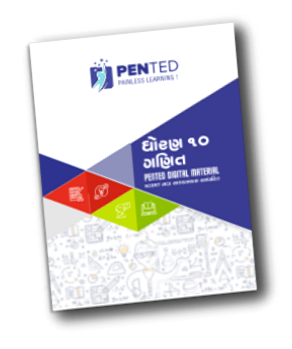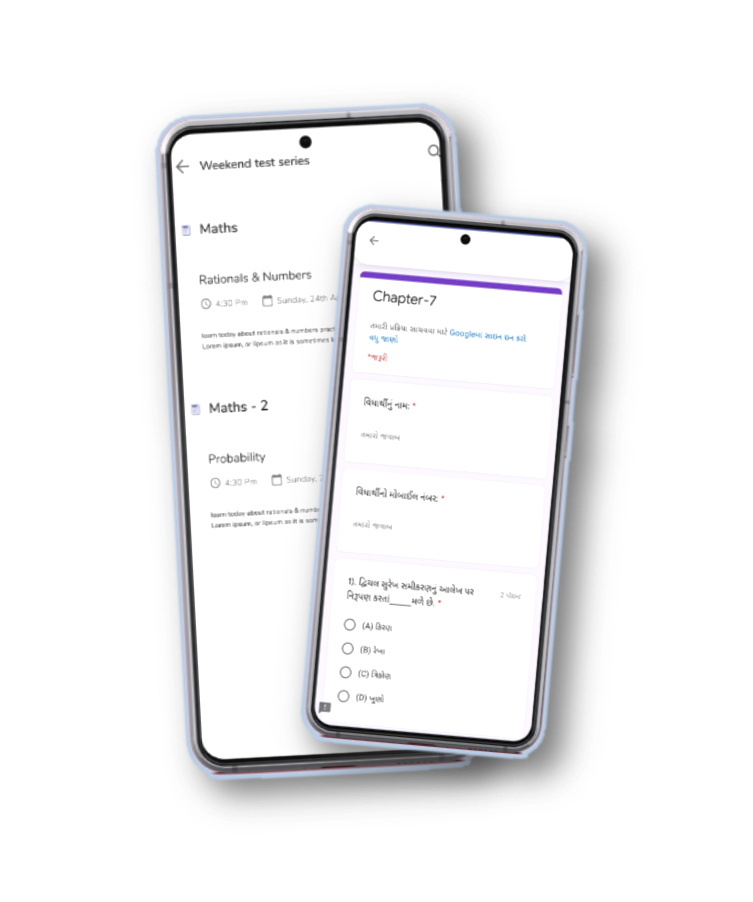 WEEKLY TEST SERIES
Tests will be conducted every Sunday between 12 noon to 3 pm and solved videos will be uploaded in a short time.
MODEL QUESTION PAPERS
Model question papers will be provided on the basis of standard blue print of GSEB for the real time practice of exam and time management in the exam. Solutions of the model question papers will also be available.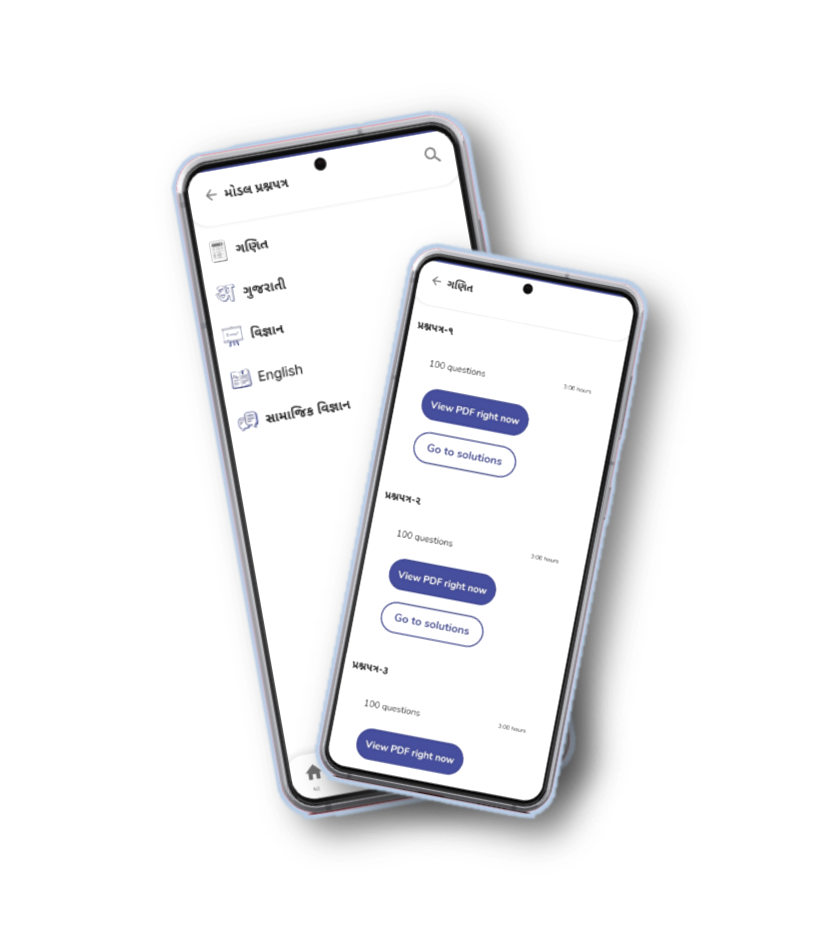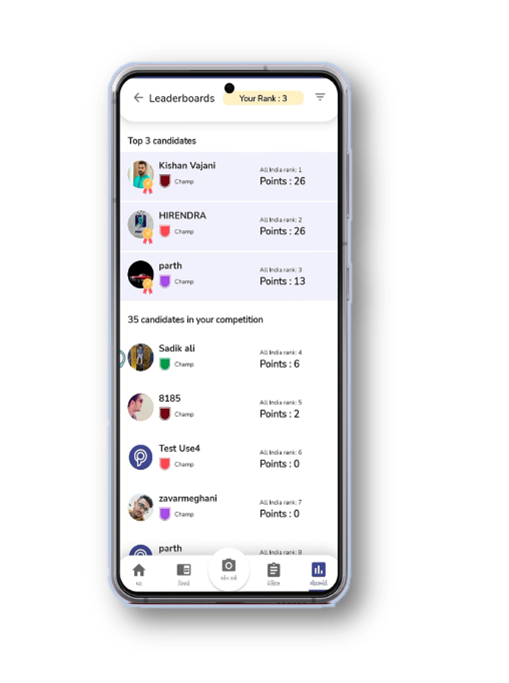 LEADERBOARD
Leader board will be on the basis marks scored by students in weekly test series. This will help students keep motivating themself to make improvements in their studies.
Reviews
Very Good facilty given by this app to student. This app is very userfrindly and also very nice material in this app. All the maths videos are awsome and very helpfull to learn with fun. Thanks to full team of pented.
NOV 2021
G-Shala The Early Learning E-Learning
This is the best edu. app in gujarati, no any other edu. app offers as low cost as pented Full marks to pented team I recommand strongly to parents and students download it and enter into joyfull learning👍👍👍👏👏👏👏🌹🌹🌹🌹
DEC 2020
Vijay Devgania
This is a best application for learning maths it's like a god for we Thank you sir for this amazing application ❤
JAN 2021
MANIYA
Very helpfull app. Please aavi App badha vishayna banavo
NOV 2020
CHAUDHARI ARVINDA BEN
This app is very helpful. Thnk you for this app.
NOV 2020
jesani Parth
More Reviews
FAQ's
Pented learning is the first app to provide online learning facility for Gujarati medium students and within a year we have reached more than 32000 students of 10th std. The reviews and feedback can be seen in the review box on Playstore.
Initially we had only 10th std. but now we have expanded it for all the subjects for students of std 6 to 10. So, students from std 6 to 10 can join and study with us.
With the aim to outreach every student from the mega to the remotest part of villages, we are expanded in all the cities and areas all over in Gujarat state.
DOWNLOAD APP